The Hazo Hut of Lewis County
Location: Central Transfer Station
Address: 1411 S. Tower Ave, Centralia, WA 98531
Hours: 9:00 a.m. - 4:00 p.m. every Wednesday and the first and third Saturday of each month.
Phone: 360-740-1221 to contact the Hazardous Waste coordinator
Out of County waste will not be accepted at our facility
RESIDENTIAL CUSTOMERS RESIDING IN LEWIS COUNTY
The services of the Hazo Hut are FREE to Lewis County residential customers only. Recycle the following items during operating hours of the Central Transfer Station:
Used motor oil (includes engine oil, transmission fluid, hydraulic fluid, gear oil, and power steering fluid) - 5 gallon per day limit (RCW 70.95I.030) (5) (c).
Spent antifreeze - 5 gallon per day limit
Car batteries
Propane tanks (less than 7 gallons in capacity)
Dispose of all other household hazardous waste items during regular business hours of the Hazo Hut.
BUSINESS CUSTOMERS, SCHOOLS AND NON-PROFITS LOCATED IN LEWIS COUNTY
The Hazardous Waste Program of Lewis County offers a hazardous waste collection program for conditionally exempt small quantity generators (CESQG) operating in Lewis County. To qualify for the CESQG program, a business, school or non-profit organization must generate less than 220 pounds of hazardous waste per month.
Contact HHW Coordinator at 360-740-1221 to set up an appointment for delivery of any hazardous waste. Fees are due the day of delivery. Forms of payment accepted include: Cash, check, Visa, MasterCard, or Discover.
Small businesses qualify for free fluorescent light recycling when turning in 10 lights or less. Businesses will receive free recycling of straights lamps, CFLs, U-tube lights, high intensity discharge lights, or specialty lights when 10 or less lights are dropped off on day of appointment. Please call 360-740-1221 for an appointment before bringing in your lights.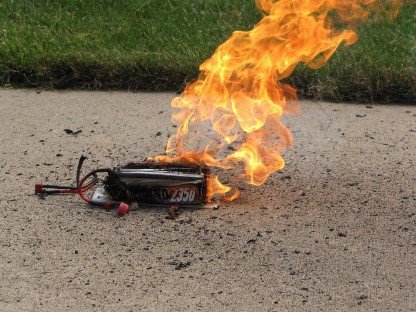 Damaged, Defective, or Recalled Lithium Batteries:
There have been several incidents involving both lithium primary (non-rechargeable) and lithium-ion (rechargeable) batteries. Damaged, defective, and recalled lithium batteries are hazardous and require special handling. Purchase one of the specialized Call2Recycle products with special handling instructions for your damaged battery by clicking here or you can call 1-877-723-1297.
Examples of batteries:
SWAP SHACK
Lewis County operates a free give-away program for unused materials collected through the household hazardous waste collection program. Please go to the following link for more information.
SPECIAL INSTRUCTIONS FOR LATEX PAINT
Latex paint is a special waste that cannot be disposed of in the garbage in a liquid state. When a can of latex paint is less than half full, please solidfy the paint (with kitty litter or saw dust) and dispose of in garbage. A can of latex paint that is more than half full and is reuseable may be brought to the Hazo Hut for reuse. Lewis County manages latex paint through the SWAP Shack. The paint is collected, segregated into colors and given away to the public for home or architectural use. In the future, we ask all residential and business customers to manage their own latex paint. Go to the Latex Paint page for more information.
PRESCRIPTION MEDICATIONS AND OVER THE COUNTER PHARMACEUTICALS
Lewis County Public Health & Social Services and Sheriff's office partner to provide residents a safe option for disposal of unused medicines. Please click here for more information.
ITEMS NOT ACCEPTED AT THE HAZO HUT
The following items will not be accepted at the Hazo Hut:
Empty containers (includes paint cans, aerosol cans, oil containers, antifreeze containers, garden chemical containers) -- Wrap in a garbage bag and dispose of in the garbage.
Water (in paint cans and buckets and antifreeze containers) -- allow to evaporate
Rinse water from latex paint brushes and rollers -- allow to evaporate
Dried paint (latex or oil based), tar or asphalt -- place in a plastic garbage bag, tie and place in a garbage can
Containers of latex paint less than 1/2 full -- remove lids, mix kitty litter, allow contents to dry, wrap in a garbage bag, dispose of in the garbage
Alkaline batteries -- dispose of in the garbage
HAZARDOUS MATERIALS ACCEPTED AT THE EAST LEWIS COUNTY TRANSFER STATION IN MORTON
The Hazo Hut maintains satellite collection at the East Lewis County Transfer Station (ELCTS). TVs, computer monitors, computer towers, mercury-containing lights (fluorescent tubes, CFLs, or HID lights-the first 10 are free, per day, and fees apply for remainder), used oil (5-gallon limit per household, per day) and antifreeze are accepted at the ELCTS during regular ELCTS hours of operation, Monday-Saturday, 8:30 a.m. to 5:00 p.m. All other household hazardous waste, such as latex or oil-based paint, cleaners, lawn, garden, and pool chemicals, etc., are collected quarterly - the first Thursday of February, May, August and October, 9 a.m. to 2 p.m. Businesses may not bring hazardous materials to the East Lewis County Transfer Station. For more information, please call 360-740-1221.
Items Accepted for Free Disposal from Homeowners (Fees apply for business customers)
| | |
| --- | --- |
| Adhesives | Super glue, wall paper, floor cement, etc. |
| Aerosols | Deodorant, insect killer, air fresheners, spray paint, etc. |
| Animal poisons | Mice, rat, mole, etc. |
| Automotive waste | Motor oil, antifreeze, transmission, hydraulic, brake fluid, gasoline, kerosene, etc. |
| Batteries | Automotive, ni-cad, lithium, Ni-MH batteries, button cells, sealed lead acid. |
| Chem-Lab chemicals | Children's science sets, photography fluids, etc. |
| Cleaning agents | Bleach, ammonia, acids, alkalines, soaps, scouring powder, degreasing detergents, etc. |
| Herbicides | Grass and weed killer, moss killer, etc. |
| Paint waste | Oil base, thinner, aerosols, etc. |
| Pesticides | Diazinon, malathion, metaldehyde, moth balls, etc. |
| Solvents and flammable liquids | Toluene, acetone, methyl ethyl ketone, wax remover, etc. |
| Propane tanks | 7 gallon or less. |
| Fluorescent lamps | Mercury-containing lights. Charges apply for more than 10 lights per day. |
| Cooking oil | Vegetable, peanut and other cooking oils only. |
The items listed below can be taken to Goodwill, Centralia; Visiting Nurses Thrift Stores, Centralia & Chehalis; or Tiger Mountain Technologies, Morton, for FREE as part of E-CYCLE Washington.
Televisions, computer towers, computer monitors and laptops
Not Accepted for Disposal at Hazo Hut
| | |
| --- | --- |
| Explosives and ammunition | Lewis County Sheriff's Office 360-740-1266 |
| Needles and sharps | Lewis County Transfer Station 360-740-1451 or 360-740-1481 |
| Asbestos | Lewis County Transfer Station 360-740-1451 or 360-740-1481 |
| Tires | Lewis County Transfer Station 360-740-1451 or 360-740-1481 |
| Appliances | Lewis County Transfer Station 360-740-1451 or 360-740-1481 |
| Empty or dried up paint cans | Lewis County Transfer Station 360-740-1451 or 360-740-1481 |
| Medical or biological waste | Environmental Services 360-740-1417 |
| Radioactive Material | Department of Ecology 360-407-6006 |